Hire a Fire Pit for your Holiday
What better way to end a long day than getting cosy in front of a nice warm fire as the sun goes down.
We've take the hassle out of you having to pack a big - heavy - dirty fire pit in your already full car. Hire one from us and we will have it waiting for you on your pitch when you arrive.
We only have a limited number of fire pits available so recommend booking one in advance for your stay.
---
How much does it cost?
£20 for the first night - with this we include a large net of logs, a small net of kindling, a couple of firelighters and an all important red fire bucket.
Additional nights fire pit hire are then £5 per night.
 ---
What happens when i run out of wood?
We always keep a large stock of logs, kindling and firefighters available should you need to purchase more.
 ---
How do i reserve one?
Just get in touch using the button below for more information and to check availability.
We will then send you a payment link to confirm the reservation.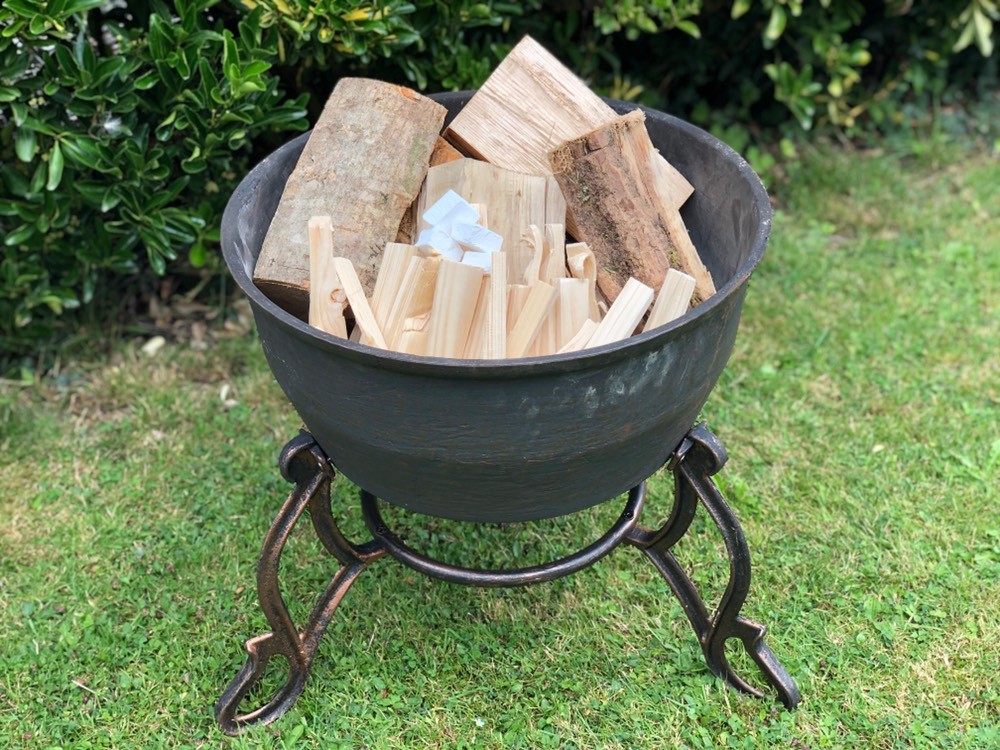 Can i bring my own fire pit with me? Or have a fire in my BBQ?
Yes, BUT ……….
If you are intending to bring your own fire pit with you this isn't a problem but there are a few rules that you MUST follow:
We can only allow fully self contained fire pits on legs (they must catch / contain all hot ash).
Please also use the bricks provided at the toilet block underneath the fire pit to create a barrier from the heat and the grass otherwise we get scorch marks.
You MUST have a red fire bucket filled with water & visible AT ALL TIMES, if you don't have one you can hire one from us for £1 per night.
Why does it need to be a red bucket instead of say a saucepan full of water you may ask?
The reason is simple SAFETY - you may know that the saucepan by the entrance of your tent is  your emergency water but other campers do not. If there is an emergency and another camper needs to help put out your fire they must be able to clearly see where your safety bucket of water is. If everyone has a red fire bucket this makes it much safer for everyone on site.
All fire pits must be a safe distance from yours and other peoples tents / awnings. Don't overload with wood and create big & dangerous fires and be aware of wind direction. If we think your fire is in a dangerous position or out of control we will come and put it out.
All fires must be put out before bed.